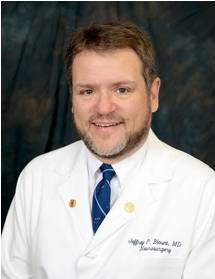 Dr. Jeffrey P. Blount MD, FAAP, FAANS
Jeffrey P. Blount, MD, FAANS
Dr. Blount is professor and division director of pediatric neurosurgery at the University of Alabama at Birmingham. He is a graduate of the University of Rochester School of Medicine, the University of Minnesota Neurosurgery Residency and the fellowship in pediatric neurosurgery at the Hospital for Sick Children in Toronto. His academic surgical interests center on the evaluation and surgical treatment of epilepsy in children and spinal dysraphism. He is also a student in the UAB School of Public Health and Sparkman fellow in the Sparkman Center for Global Health at UAB.